A NEW SERIES OF PAINTINGS BY GEORGE H. ROTHACKER
Fantasia
with Music by Bach, Beethovan, Dukas, Mussorgsky, Stravinsky, Tchaikovsky
PANEL NUMBER 3
Signed & numbered prints are available for $120 each + tax & shipping. Total edition is 200.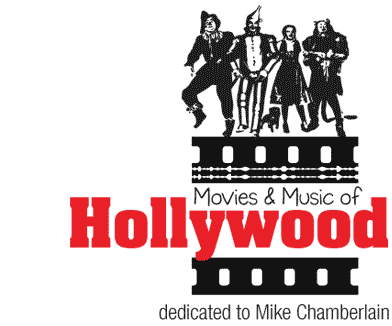 Walt Disney's Fantasia was far ahead of its time when it was first released in 1940 as part of a theatrical road show kicked off by a limited engagement at the Broadway Theatre in New York City.

This animated "tour d' force" featured the talents of Leopold Stokowski and the Philadelphia Orchestra with a play list that included music by Stravinsky, Bach Tchaikovsky, Beethovan and Mussorgsky. It also introduced Fantasound, a forerunner to stereo, that required two projectors running simultaneously to achieve the effect of a live orchestral performance.

The inspiration for the film came from a concept piece that Disney created in 1936 featuring Mickey Mouse as The Sorcerer's Apprentice from a poem by Johann Wolfgang von Goethe and a score by Paul Dukas.

Leopold Stokowski liked the idea and volunteered to provide the musical background at no cost. Originally The Sorcerer's Apprentice was conceived as a stand alone piece, but short pieces couldn't command a high enough profit, so the work was extended over time to a full length film, and included several short segments strung together by a script narrated by composer and music critic Deems Taylor.

Animation on The Sorcerer Apprentice began in January of 1938 and the film took nearly 3 years to complete. More than 1000 artists and technicians were used in the making of Fantasia and over 500 animated characters created.
The 1940 premiere at the Carthay Circle Theatre attracted some 5000 people including many notables in the film industry such as Robert Montgomery, Shirley Temple, Cecil B. DeMille, Forrest Tucker and James Cagney. Many critics hailed it as a masterpiece and "groundbreaking", while others took exception with the film's length, inconsistencies, and disturbing nature.

In recent years, Fantasia holds a "fresh" rating of 96% based on a sampling of 50 reviews, and overall is considered, "a landmark in animation and a huge influence on the medium of music video…a relentlessly inventive blend of the classics with phantasmagorical images."

Fantasia began to make a profit from its $2.28 million budget after its return to theaters on December 17, 1969. Viewed by a new generation of baby boomers, it was considered by many a psychedelic experience, and watched by many in a transcended state. The movie was rereleased in 1977, 1982 and 1985, and then again in 1990 when it celebrated its 50th Anniversary. With a complete restoration of it 535,680 frames and a digital premastering of the 1955 soundtrack, the 1990 version went on to gross $25 million domestically.